Ever since W7RN came on the air, we have been searching for a practical method to share 33+ antennas with three operating positions. We just installed the HamPlus switching system, manufactured in Brazil.
Each radio has a smart control box. They are daisy chained together and the all talk to the 6 x 8 antenna switch box. There are no computers or software involved and it is not possible to hot switch or to select more than one radio per band.
The HamPlus Control Box – One per radio. Connects to the ACC on the K3 for Band Data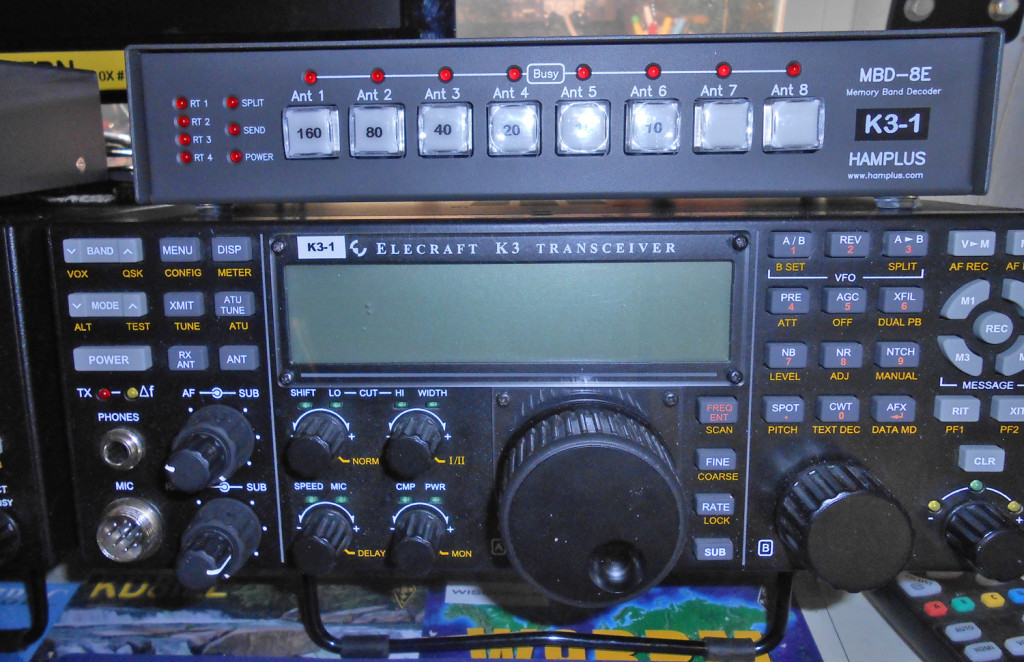 The Ham Plus 6 x 8 Switch. All antennas are grounded when not in use. First one wins switching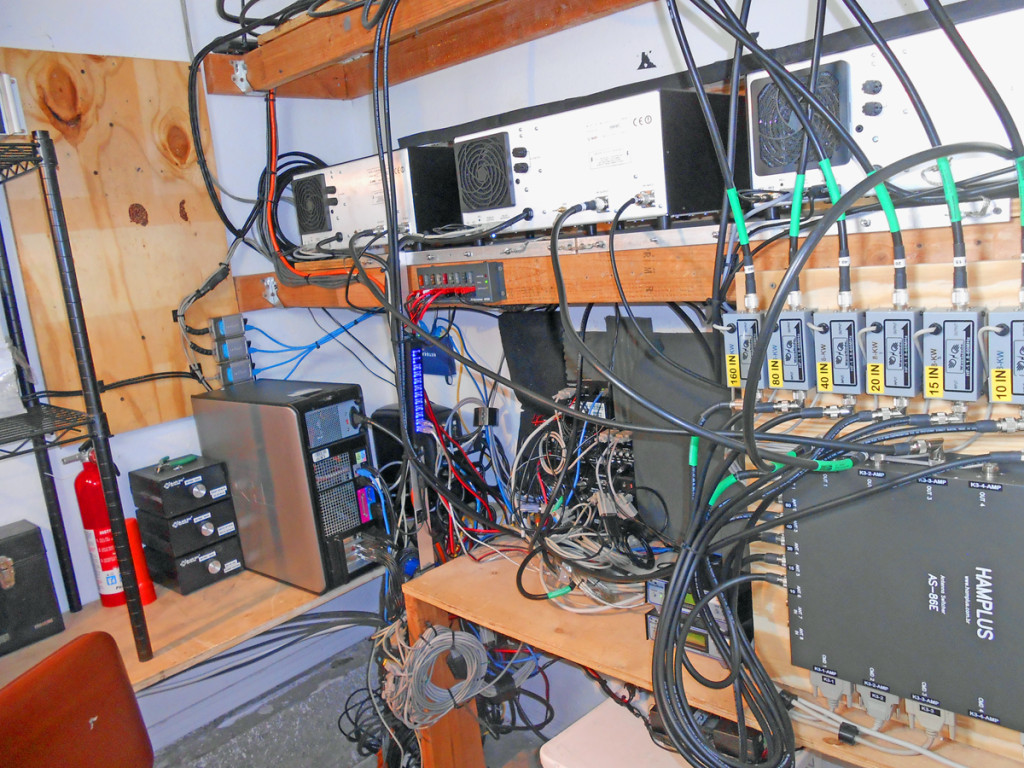 Switch Boxes indicate which antennas are in use

Master Control Schematic.