The Comstock Memorial Station has received another equipment donation from a benefactor in Texas. We need to liquidate the equipment for our maintenance fund.
The equipment was stated to be in good working order. Much of it has detailed data on what was done to the equipment by the technician.
Smaller equipment can be shipped. Flat $25.00 shipping charge. Big stuff is pickup only in Virginia City, NV.
All sales are final
tom@k5rc.com   775-847-7929
UPDATED 7/10/18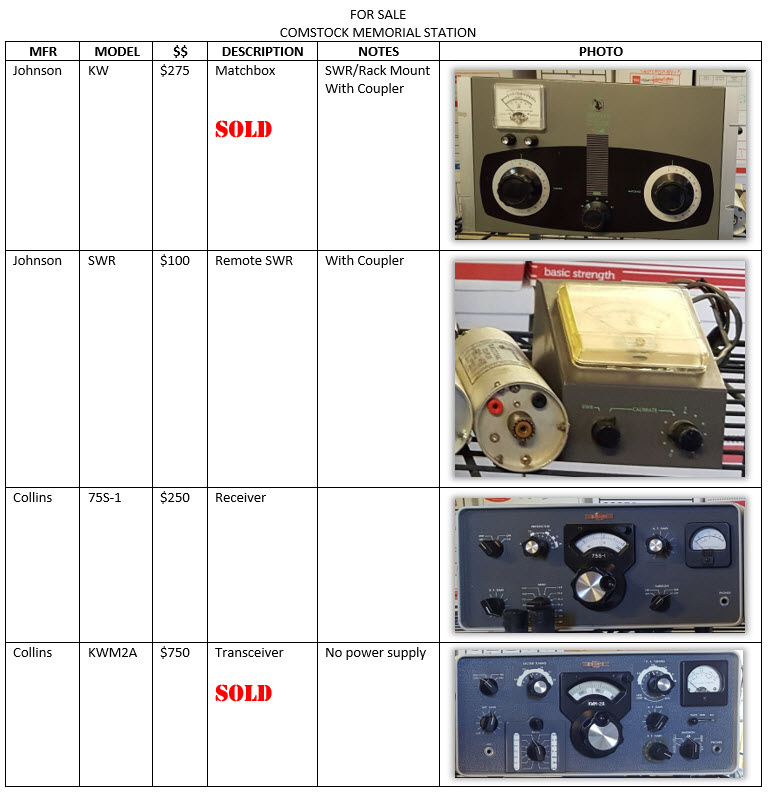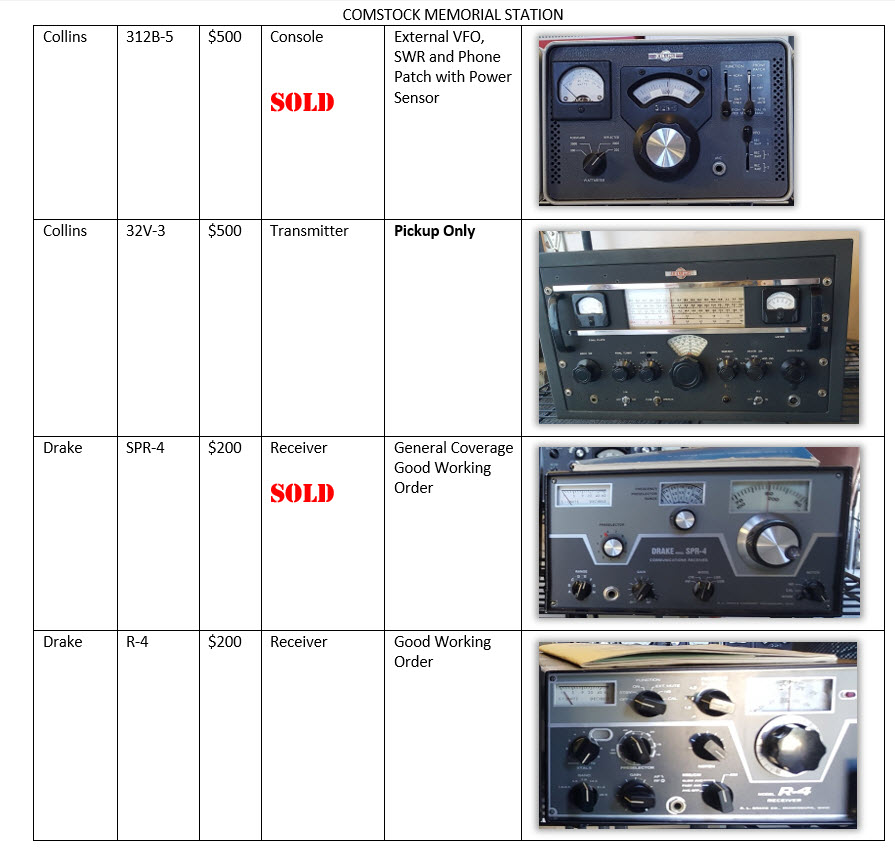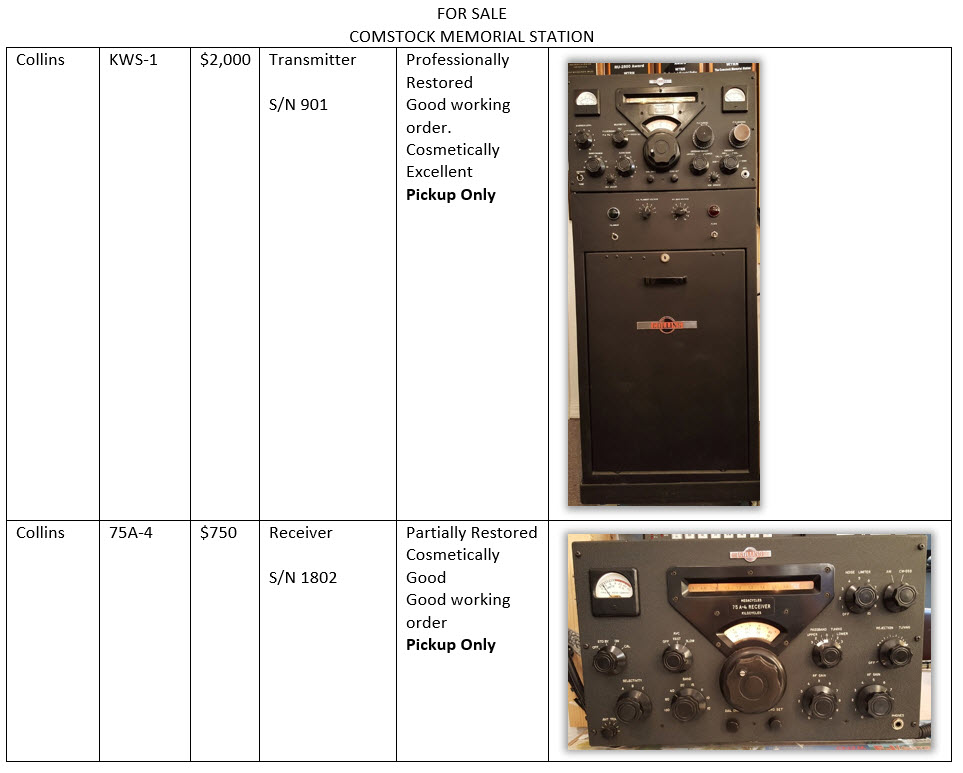 THE FT1000D IS SOLD