The station includes three operating positions designed for SO2R and multiop contesting. There are five Elecraft K3's, one Elecraft K3-0 for remote operation, four Elecraft P-3's, one Elecraft KPA-500 and only three Emtron amplifiers left of the original six. We are in the process of converting to solid state Prometheus amplifiers during 2015.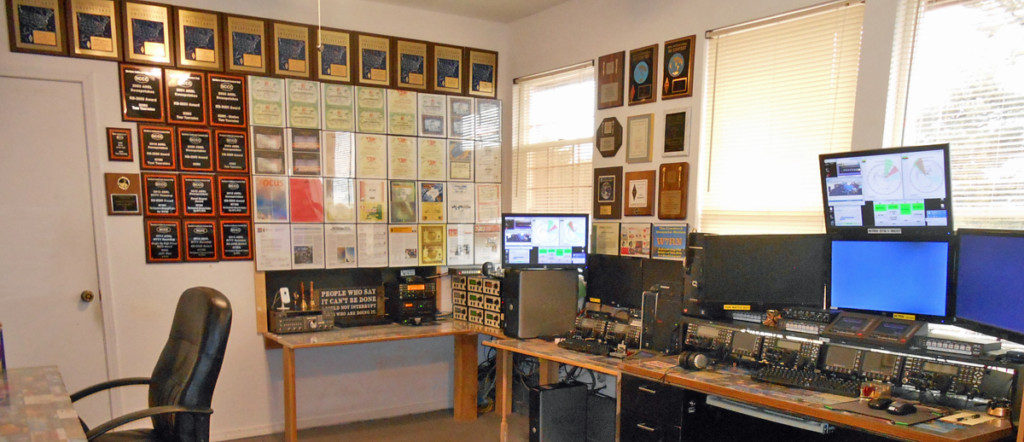 The North Operating position is the main position for single op contesting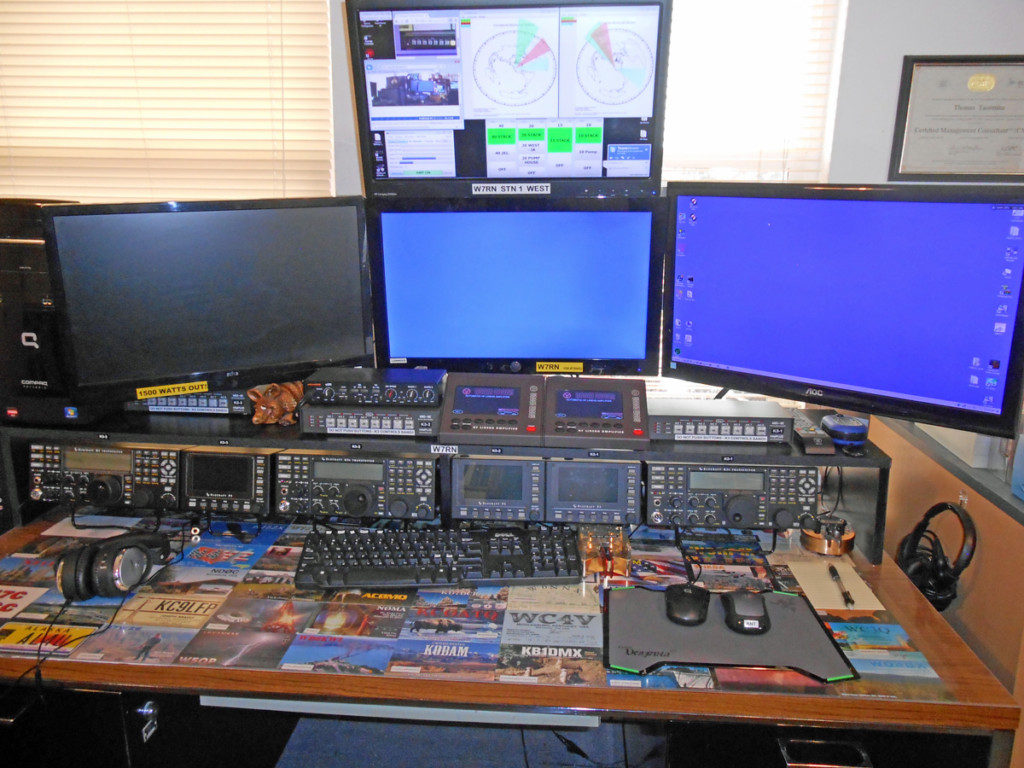 This position is also used by our RTTY maven, WK6I for SO6V (Single Operator-Six VFO) RTTY
That is, 3 radios, 3 computers, 3 keyboards, 3 mice and about 13 decoder screens on 3 monitors.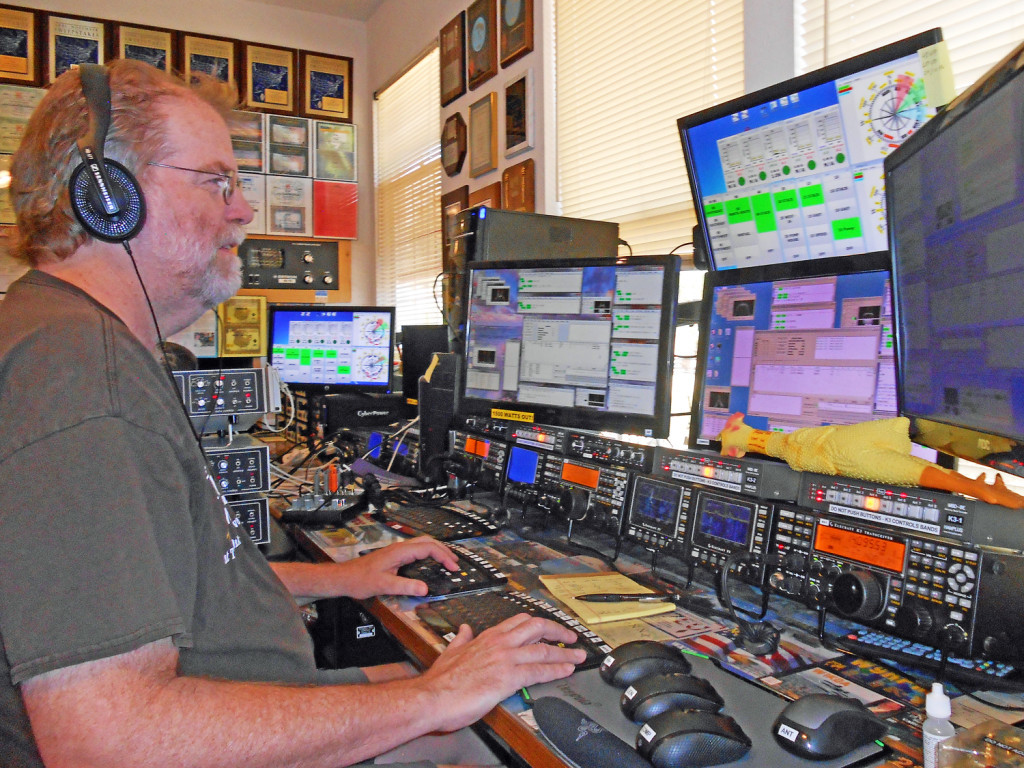 The monitor on the upper left is displaying six Wavenode Wattmeters that are shared by the north and south stations.
The monitor at the top center controls all antennas and rotators using Green Heron hardware an software. It is also shared between the north and south stations with touch-screen montiors.
The South Station is a duplicate of the North except that it has the receiving arrays for diversity RX on 160.