On my 19th birthday in 1964, I packed everything I could fit into my 1963 Corvair and moved to Houston. I enrolled at the Cullen College of Engineering at the University of Houston.
I found a full-time job at Madison Electronics Supply, where I worked while attending UH.
Madison Electronics was owned by the Busick Ham Family: W5GJ, K5AAD, N5JJ, W5MBB, W5PIO. They were all on the ARRL DXCC Honor Roll.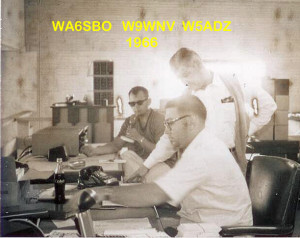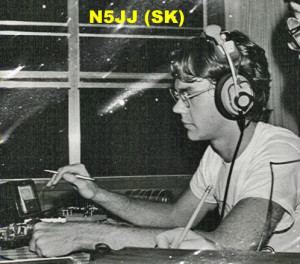 Among my duties at Madison was monitoring the bands for Don Miller, W9WNV, and Gus Browning, W4BPD, as they sailed the world on the some of the most famous and controversial DXpeditions ever. My work led me on a fast track to the DXCC Honor Roll.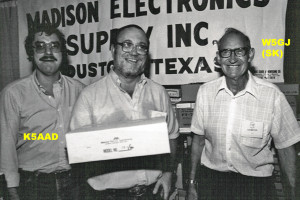 My college roommate was Doug Jensen,W5OGJ/K4DAD. We lived in a double-wide mobile home. The ham station was a Collins S-Line and a NCL-2000 amplifier. The antenna was a monster 5 element 20 @75′ on a 50 x 100 lot in South Houston. The boom overhung the property lines and wound us up in court. A Houston judge ruled that you only own the air as high as your structure.