My first rent house became my first contest station. Modest by today's standards.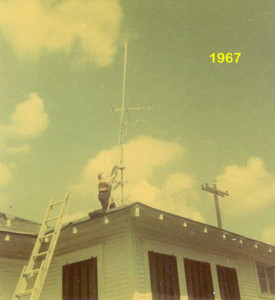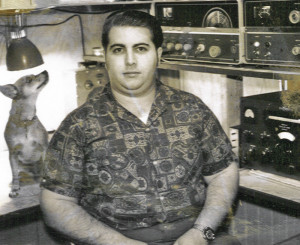 2010 McDuffie, 1967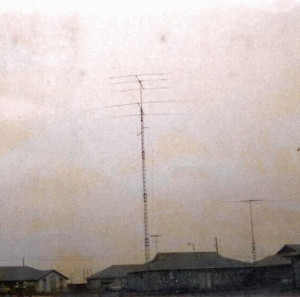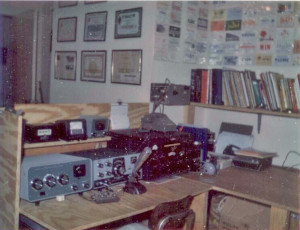 My first owned house. Two towers and I had a 2 element HyGain 40 meter beam. That powered me to win my only SS CW Single OP HP in 1975.
The the multiop DX Contest bug bit hard. The spare Collins S lines were smuggled out of Madison Electronics for Contests. Photo Right – WA5LES, W5JAW, W5VQ, K5PFL (K5NA)
Father Moran, 9N1MM blessed this QTH in person.