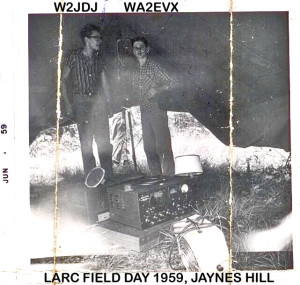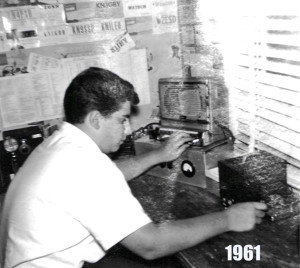 Tom's first exposure to Ham Radio was at the Larkfield Amateur Radio Club Field Day in 1958 at age 13. He was licensed at WV2GGB in 1959 and upgraded to WA2GGB in 1960.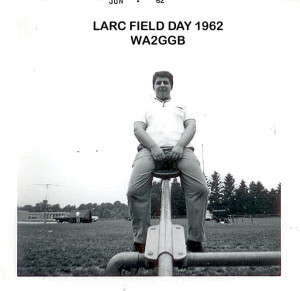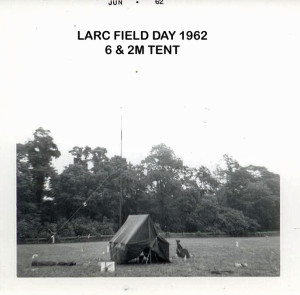 Field Day was always a favorite event, but Emergency Communications became a passion.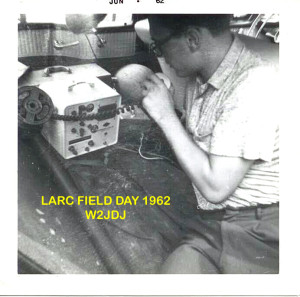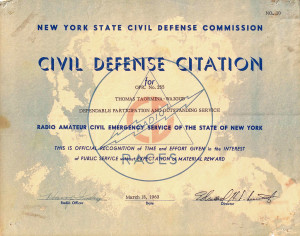 By 1963, I was the Deputy Town Radio Officer for Huntington Township (NY) RACES.
Tom, W2JDJ was the oldest of our crew and drove a 1956 Oldsmobile that we used to race to the CD Headquarters for Air Raid Drills. Tom is now AK1E.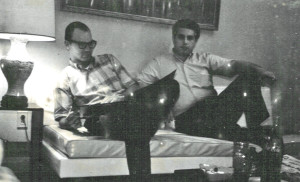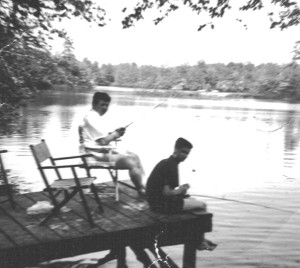 My next-door neighbor and I got our licenses on the same day. He was WV2GFX and I was WV2GGB. Jack is now K4WSB and we still communicate, now via email.
My other sidekick was Tony, WA2EVX. We started the Huntington VHF Society, W2AD, and we went on camping trips together. He is now Kevin, W4AAU.