DECEMBER 2017 ANTENNA REPAIRS
Nothing quite like having a early winter wind event cause the main struts on the 3 element 80M beam to break. We also had to fix bent elements on the lower 4 element 40 meter beam. Days started at 23 degrees and got up to 40.
K7NV and K6NV repairing a bent element on the 4 element 40@ 70′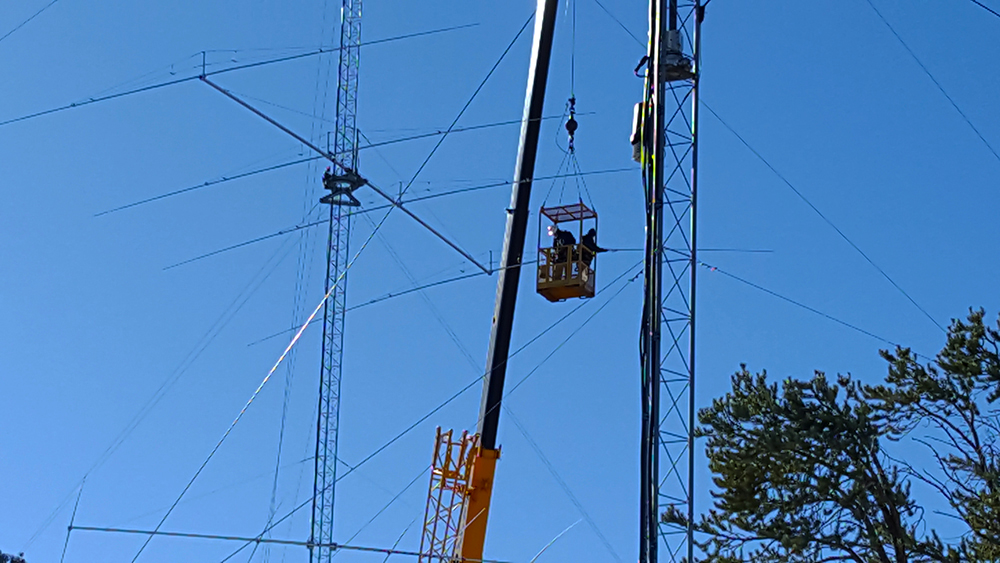 K7NV and Crane Operator starting to work on the 3el 80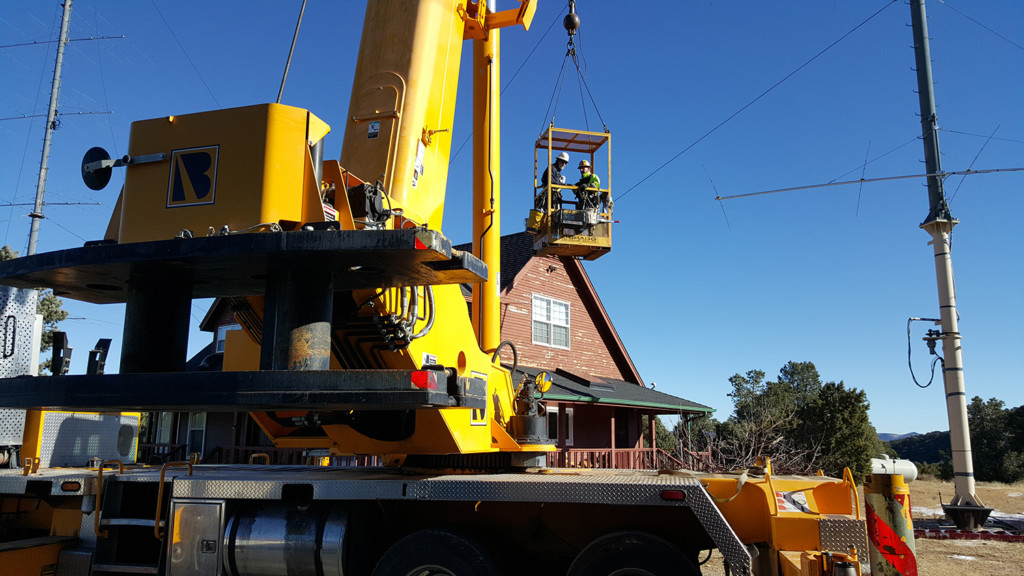 All day in the man basket fixing the trusses on the 80M beam.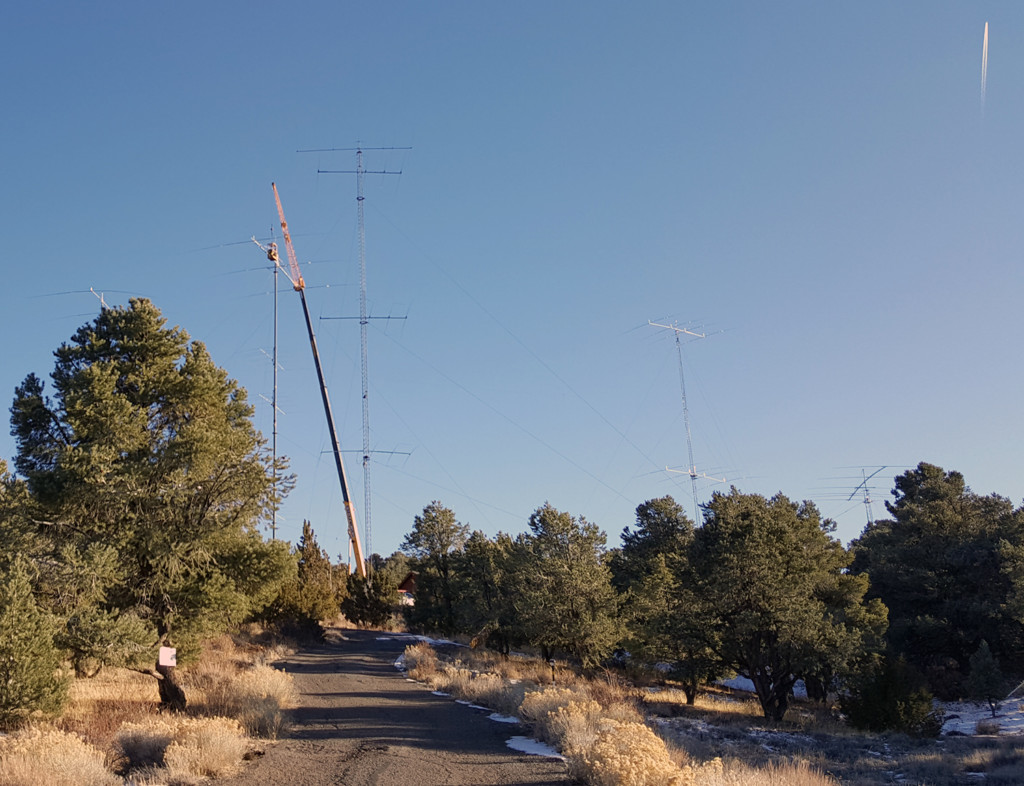 View from the street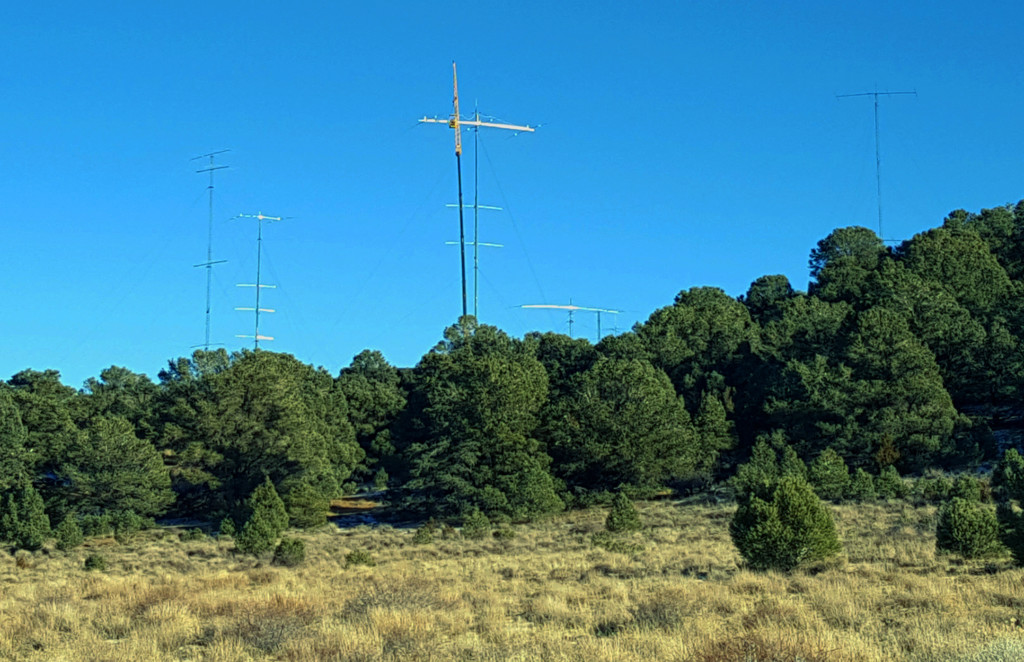 Rigging still on the boom at the end of the day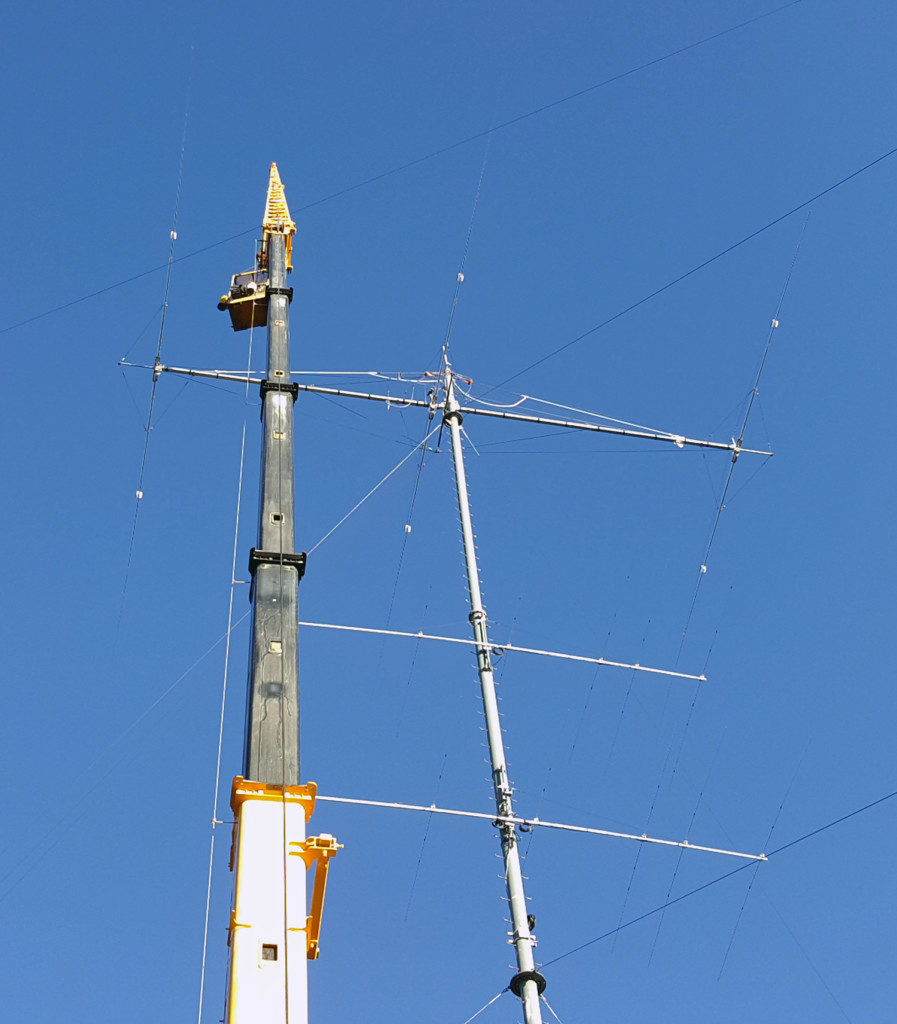 Bottom trusses to prevent upslope winds ready to go. Ran out of daylight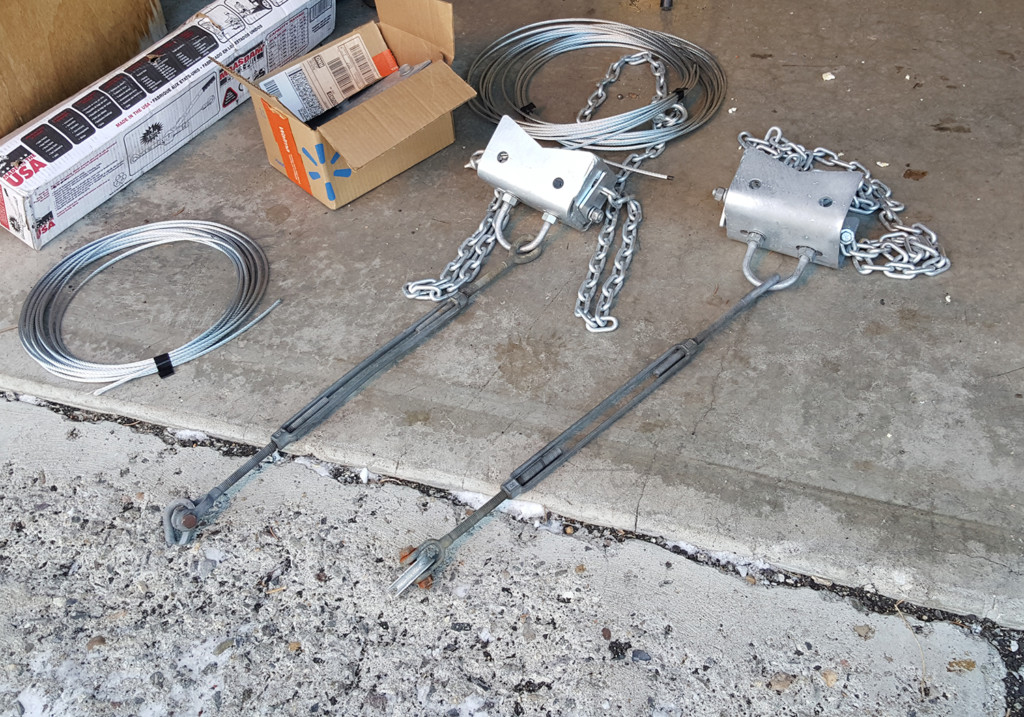 Meanwhile, K6NV, KH2TJ and KM9R were doing maintenance. This is one of the pieces of RG6/U running to the DXE 4SQ RX array chewed by horses.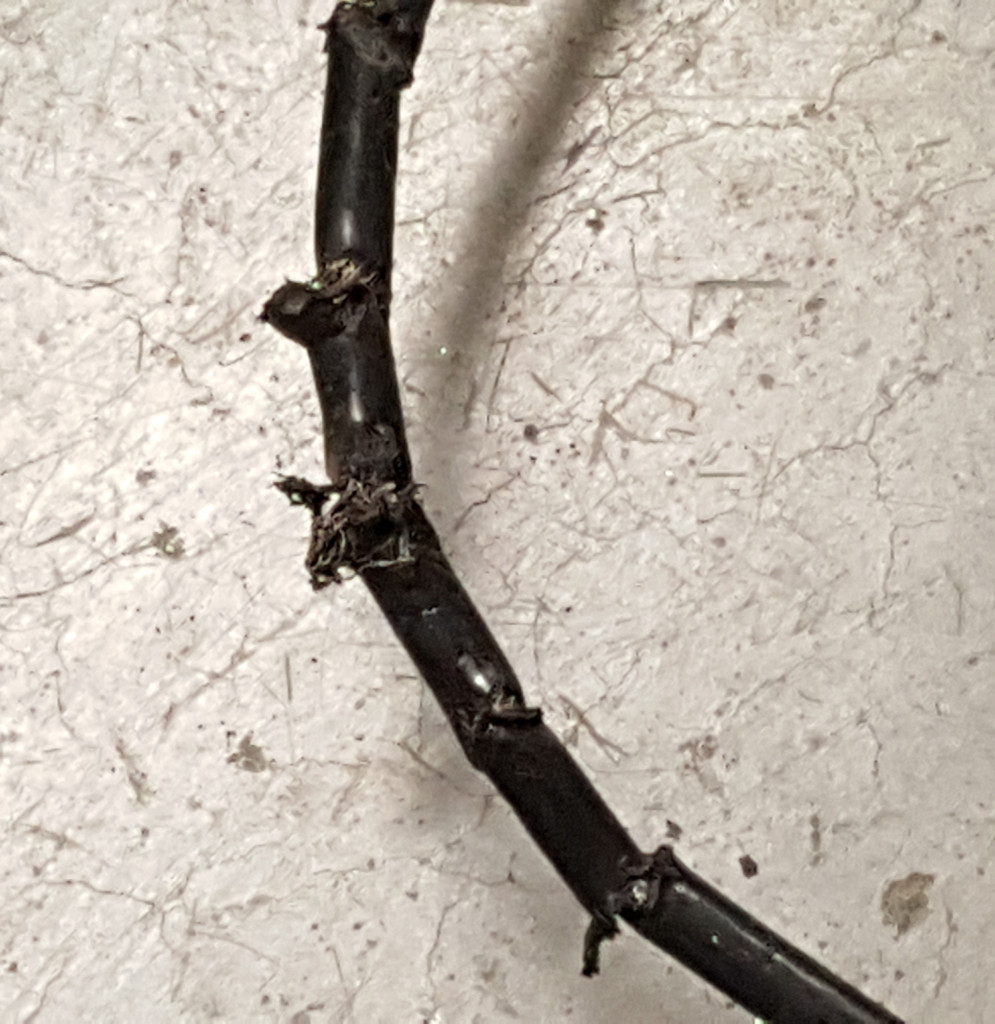 The two 160M wire ground planes were made from Wireman superflex 12GA. They both broke and are being replaced with phased half wave slopers. The first one is up and operational.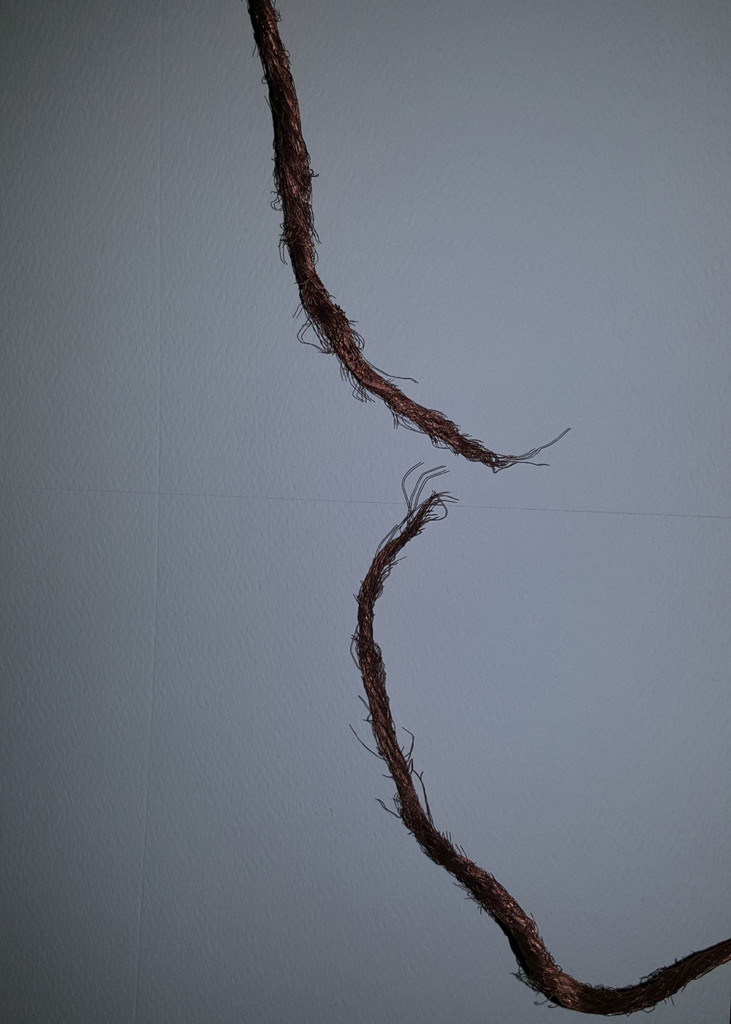 STAY TUNED. STILL HAVE MORE REPAIRS TO DO.
The History
In the late 1970's, Tom Taormina, K5RC and Grady Ferguson, NA5R, set out to build a world class contest station. Radio Manvel was to be a no-compromise multiop station in DX and domestic contests. It was located 30 miles south of Houston, TX.
In 1983, Hurricane Alicia took down a total of 13 towers at NA5R and the original K5RC multiop. We rebuilt, but business and family issues caused the station to be dismantled in 1986.
We got back together in 2007 and The Comstock Memorial Station is the realization of the original Radio Manvel design. This time located at 6,500′ in the mountains of Northern Nevada.
We hope you enjoy the content of the web site and the many photo albums covering 55 years of ham radio history.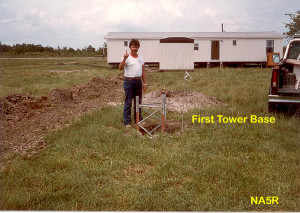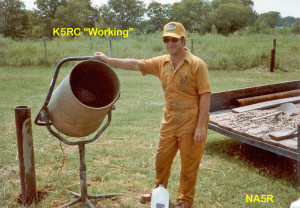 Grady and Tom at the birth of Radio Manvel, Circa 1980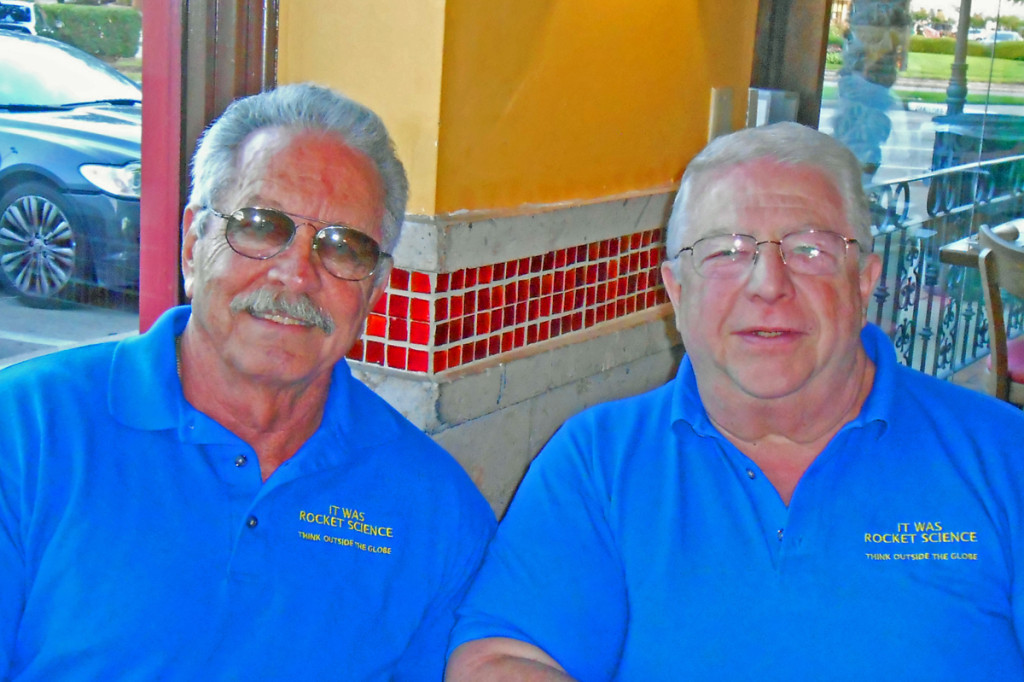 Grady (W5FU) and Tom (K5RC), Circa 2014