W1AW/7 – 2019
We were honored by ARRL to be the HQ station for them in the IARU Radiosport Contest. It was our first foray into hybrid contesting. There were three operators at the W7RN station; K5RC, KH2TJ and K7NV.
Operating the two remote hosts were AA6AA, K5VWW, K5XI, K6DGW, K9DX and WX5S. We developed a schedule that, at times, had us on four bands at a time. We wound up with 2,380 QSO's.
The big challenge was merging 7 separate logs into one. Thanks to WX5S for undertaking that chore.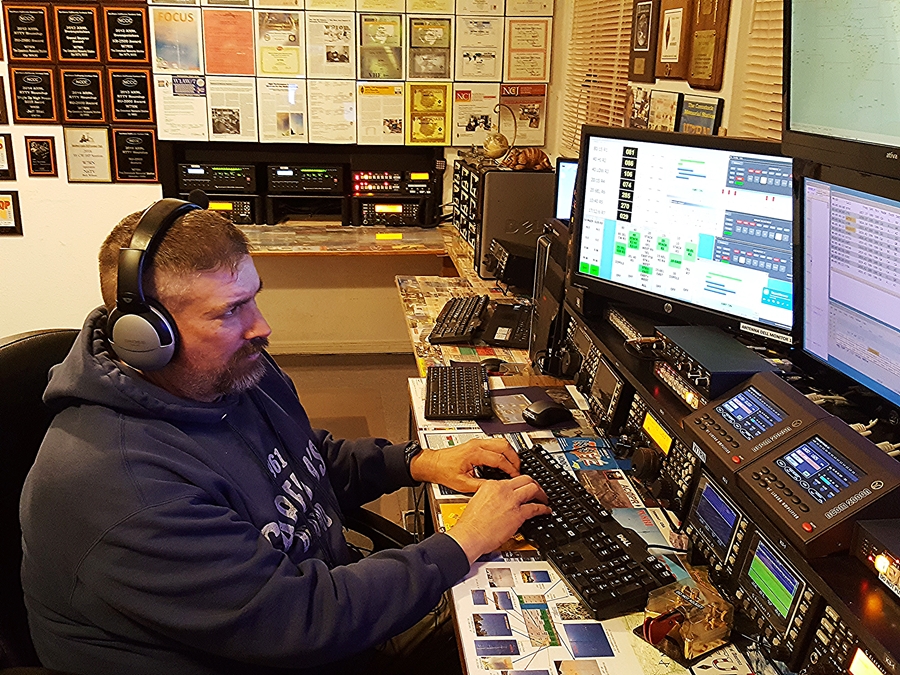 KH2TJ is operating the main SO2R position. In the back, the two remote hosts are running. We all shared the antenna controls on the left hand monitor. Remote operators log in with TeamViewer.
W7RN IS AWARDED THE W6CF TROPHY
Since 2004, the winner of the ARRL DX Contest CW on the West Coast is awarded the W6CF trophy for a year. in 2018, N6TV won from W7RN. It is the first time the trophy has been out of California.
Jim Maxwell, W6CF, was a ham radio pioneer and historian. He was a CW enthusiast but best known for his bow tie and endless inventory of limericks. A group of his closest friends sponsor the trophy in his honor.
Six Meters at W7RN
In July of 2018, K5XI commissioned us to build a 10 element 6M Yagi on a 60′ boom. XE2K installed it on the 80M/15M 175′ Monopole. The initial impetus was to work horizon EME. In the ensuing year, Sid has become the FT8 king of the West Coast. He has an enviable Grid Square count and more than 90 countries.
He has still not heard his echo off the moon, so he is currently in negotiations with XE2K to build an H frame of four 5 el 6M Yagis on an AZ/EL mount.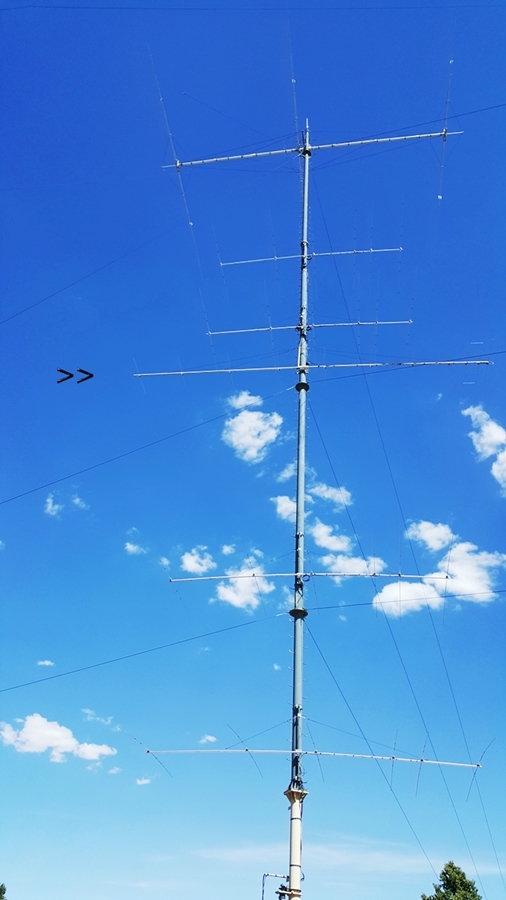 3 element 80 at 175′, four 6el 15M Yagis and the 6M laser at 120′
♦ ♦ ♦ ♦ ♦ ♦ ♦ ♦ ♦ ♦ ♦ ♦ ♦ ♦ ♦ ♦ ♦ ♦ ♦ ♦ ♦ ♦ ♦ ♦ ♦ ♦ ♦ ♦ ♦ ♦ ♦ ♦ ♦ ♦ ♦ ♦ ♦ ♦ ♦ ♦ ♦ ♦ ♦ ♦ ♦ ♦ ♦ ♦
The History
In the late 1970's, Tom Taormina, K5RC and Grady Ferguson, NA5R, set out to build a world class contest station. Radio Manvel was to be a no-compromise multiop station in DX and domestic contests. It was located 30 miles south of Houston, TX.
In 1983, Hurricane Alicia took down a total of 13 towers at NA5R and the original K5RC multiop. We rebuilt, but business and family issues caused the station to be dismantled in 1986.
We got back together in 2007 and The Comstock Memorial Station is the realization of the original Radio Manvel design. This time located at 6,500′ in the mountains of Northern Nevada.
We hope you enjoy the content of the web site and the many photo albums covering 55 years of ham radio history.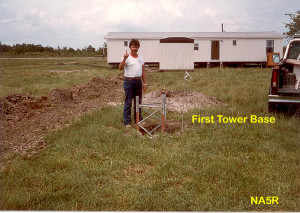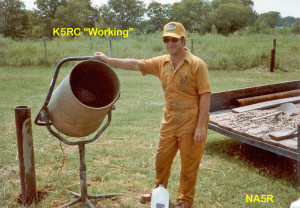 Grady and Tom at the birth of Radio Manvel, Circa 1980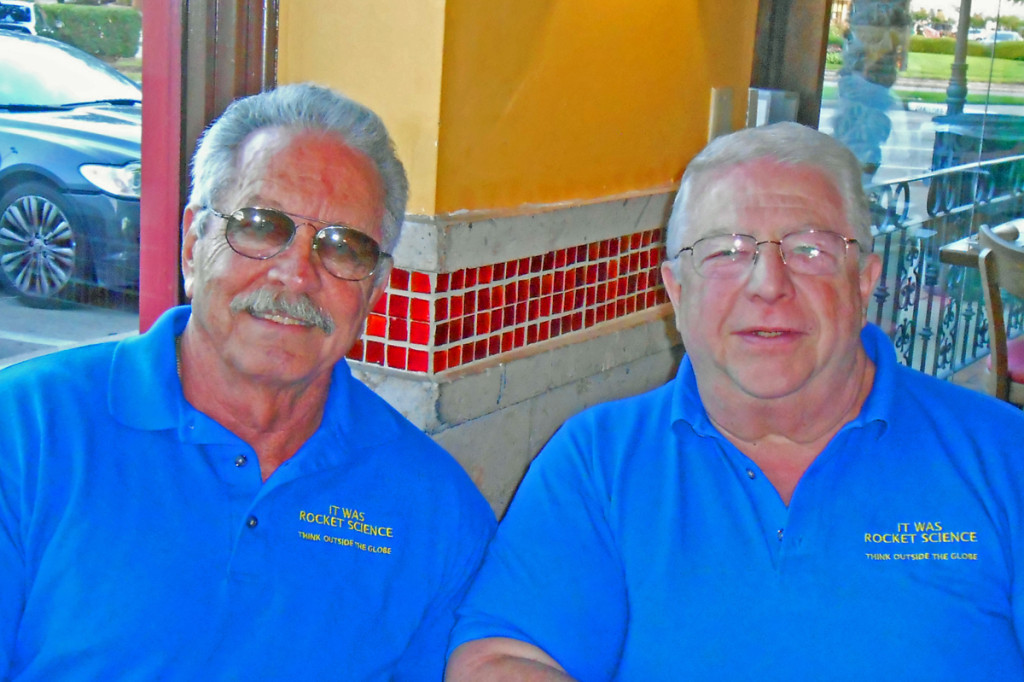 Grady (W5FU) and Tom (K5RC), Circa 2014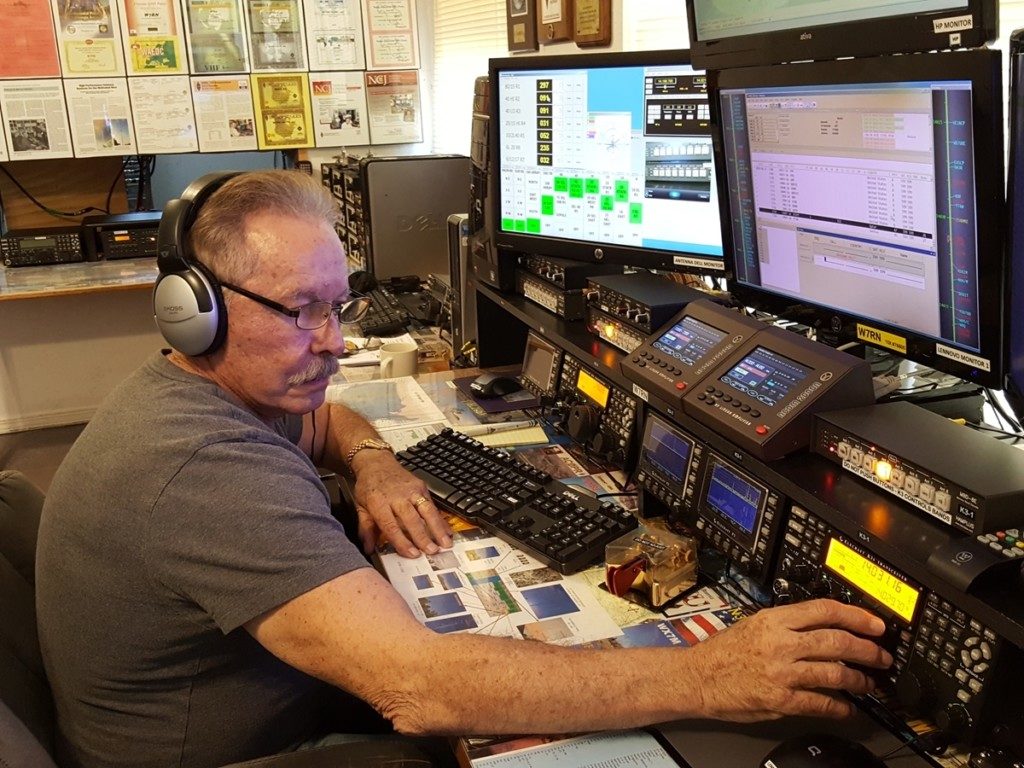 W5FU getting a feel for the station in 2018