W7RN Continues to Pursue its Mission
Advancing the State of the Art in RadioSport
Now in our second decade, the vision that has driven the station to provide a venue for talented contest operators to achieve their highest goals is still at the forefront. We have expanded our five-year strategic plan to further develop distributed and remote contesting capabilities. We also have our sights set on Greatly enhancing our capabilities on 160M and 80M. Since our benefactor, W5FU, became a SK in 2020, we are dedicating these efforts to his memory because his passion was Top Band.
To that end, NW6P and K6GFJ have created a GoFundMe page seeking tax-deductible donations for  repairs, maintenance, upgrades and the 160M/80M upgrades. Contributions can be made at:
https://www.gofundme.com/f/w7rn-needs-financial-support?qid=3dc8b8d3f9e3ab465e005e141b8b8c11
♦ ♦ ♦ ♦ ♦ ♦ ♦ ♦ ♦ ♦ ♦ ♦
Remotes
While W7RN can be found on the air during select contests, we have three remote hosts operational that you can hear as K5VWW, K6NV, K5XI, N7NR, K7RC and K6DGW. They definitely keep DM09, Storey County and NV active on all bands and popular modes.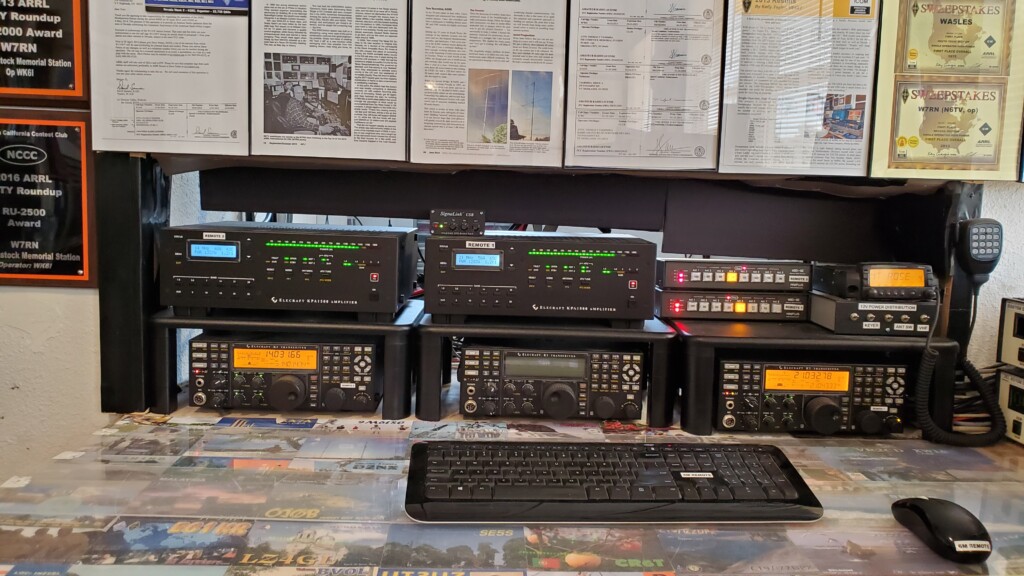 The Remote Hosts 1 and 2
♦ ♦ ♦ ♦ ♦ ♦ ♦ ♦ ♦ ♦ ♦ ♦ ♦ ♦
ON-SITE Contesting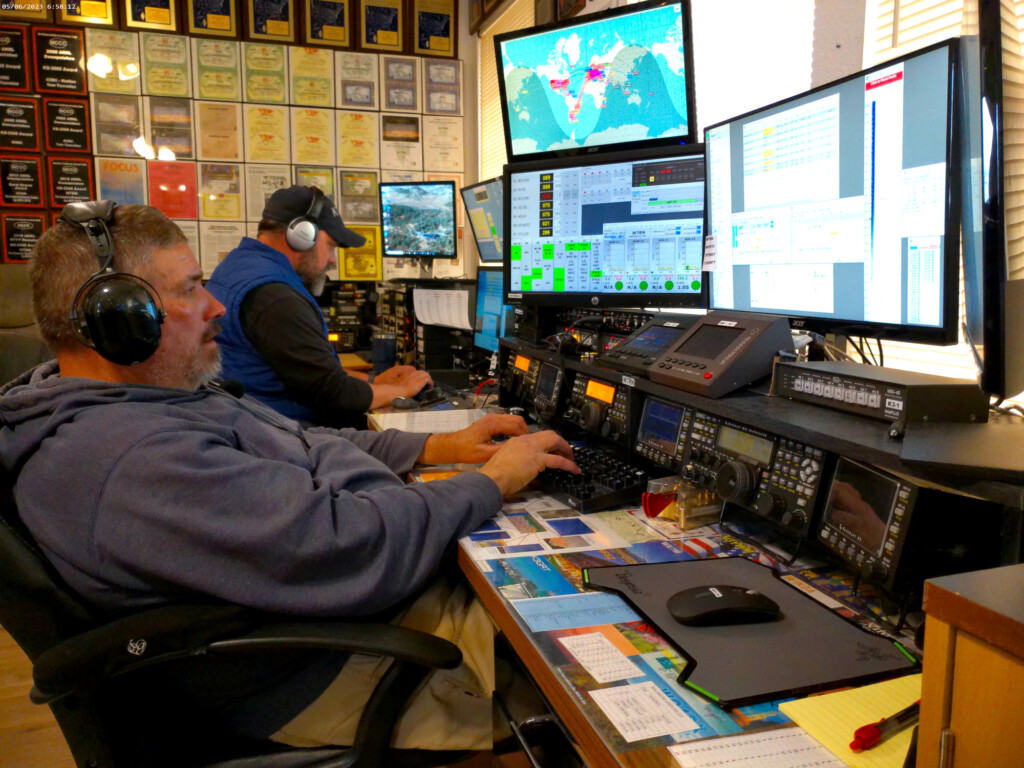 KH2TJ and K7TDM Operating the 2023 7QP Contest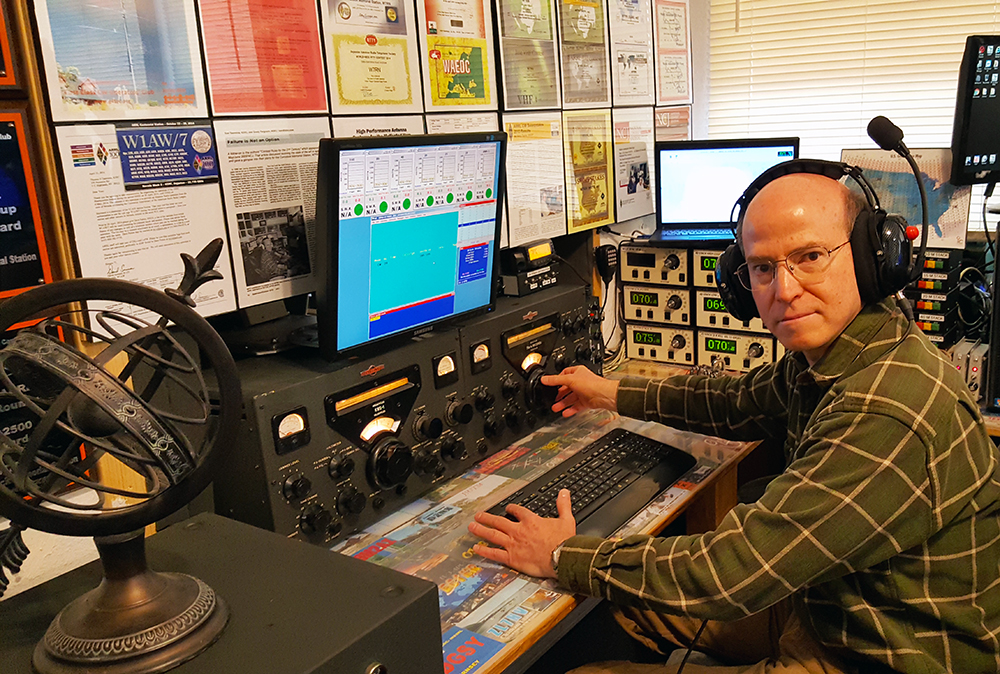 N6TV Before ARRL SS CW (No, He did not use the Gold Dust Twins)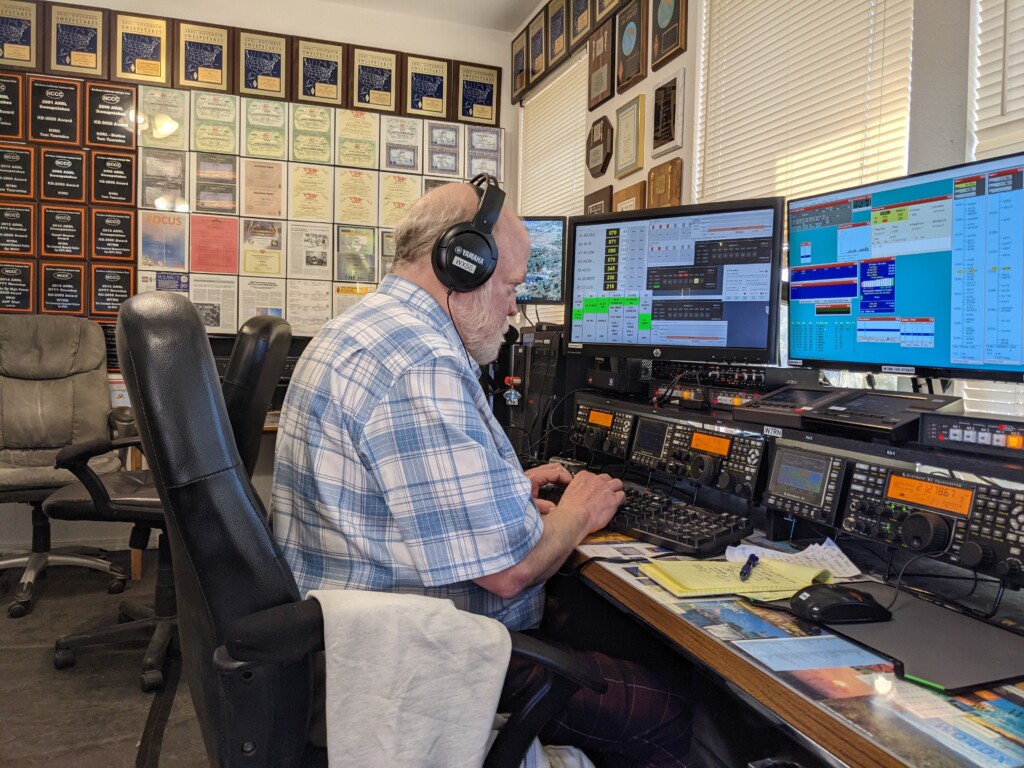 WX5S in ARRL SS Phone
WK6I in most RTTY and Digital Contests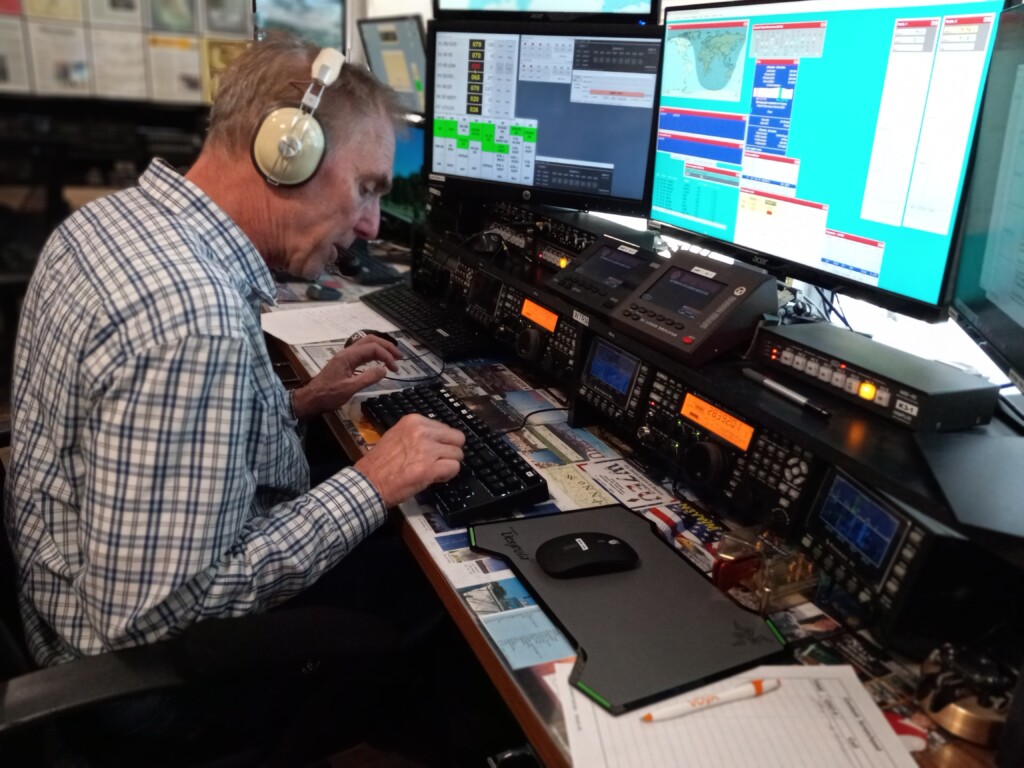 N6KT Setting a New All-Time Record in January 2023 NAQP SSB
♦ ♦ ♦ ♦ ♦ ♦ ♦ ♦ ♦ ♦ ♦ ♦ ♦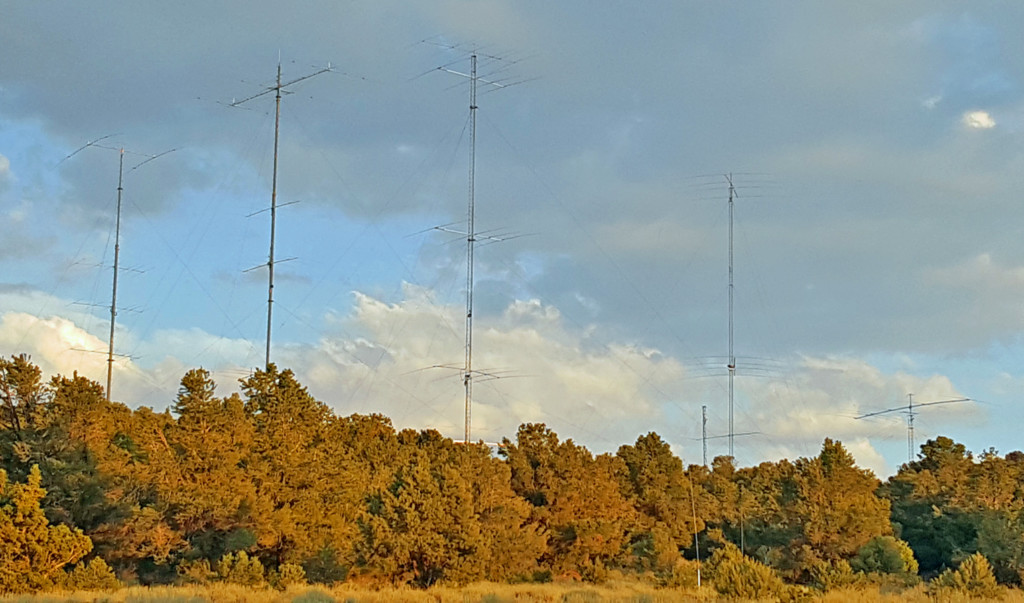 The Antenna Farm
♦ ♦ ♦ ♦ ♦ ♦ ♦ ♦ ♦ ♦ ♦ ♦ ♦
Still Committed to Our Mission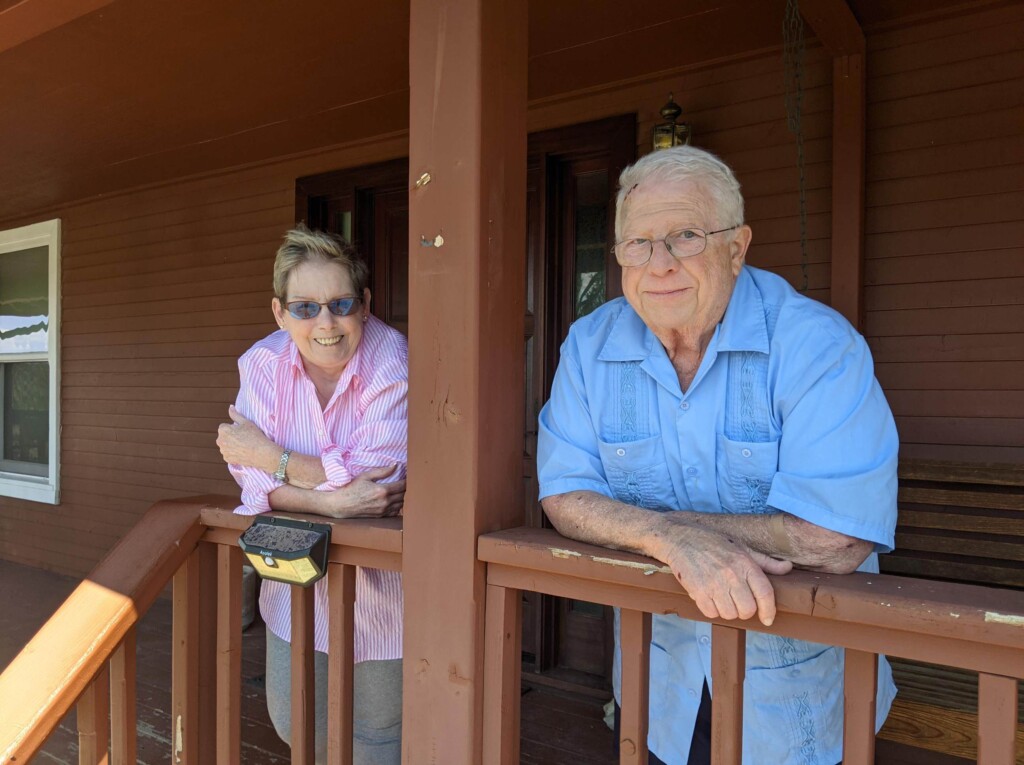 Midge, K7AFO and Tom, K5RC, Trustees of the Comstock Memorial Station
♦ ♦ ♦ ♦ ♦ ♦ ♦ ♦ ♦ ♦ ♦ ♦
The History
In the late 1970's, Tom Taormina, K5RC and Grady Ferguson, NA5R, set out to build a world class contest station. Radio Manvel was to be a no-compromise multiop station in DX and domestic contests. It was located 30 miles south of Houston, TX.
In 1983, Hurricane Alicia took down a total of 13 towers at NA5R and the original K5RC station. We rebuilt, but business and family issues caused the station to be dismantled in 1986.
We got back together in 2006 and The Comstock Memorial Station is the realization of the original Radio Manvel design. This time located at 6,500′ in the mountains of Northern Nevada.
We hope you enjoy the content of the web site and the many photo albums covering 63 years of ham radio history.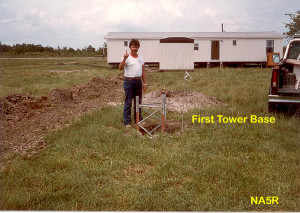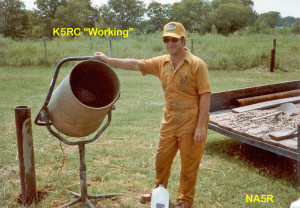 Grady and Tom at the birth of Radio Manvel, Circa 1980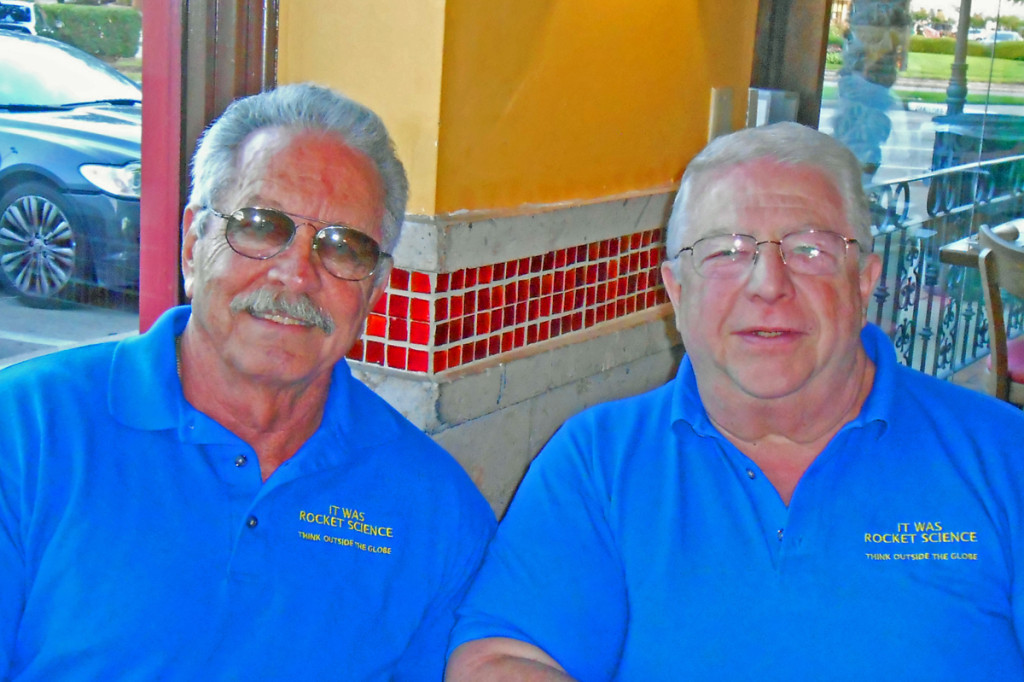 Grady (W5FU-SK) and Tom (K5RC) , Circa 2014 – Business Partners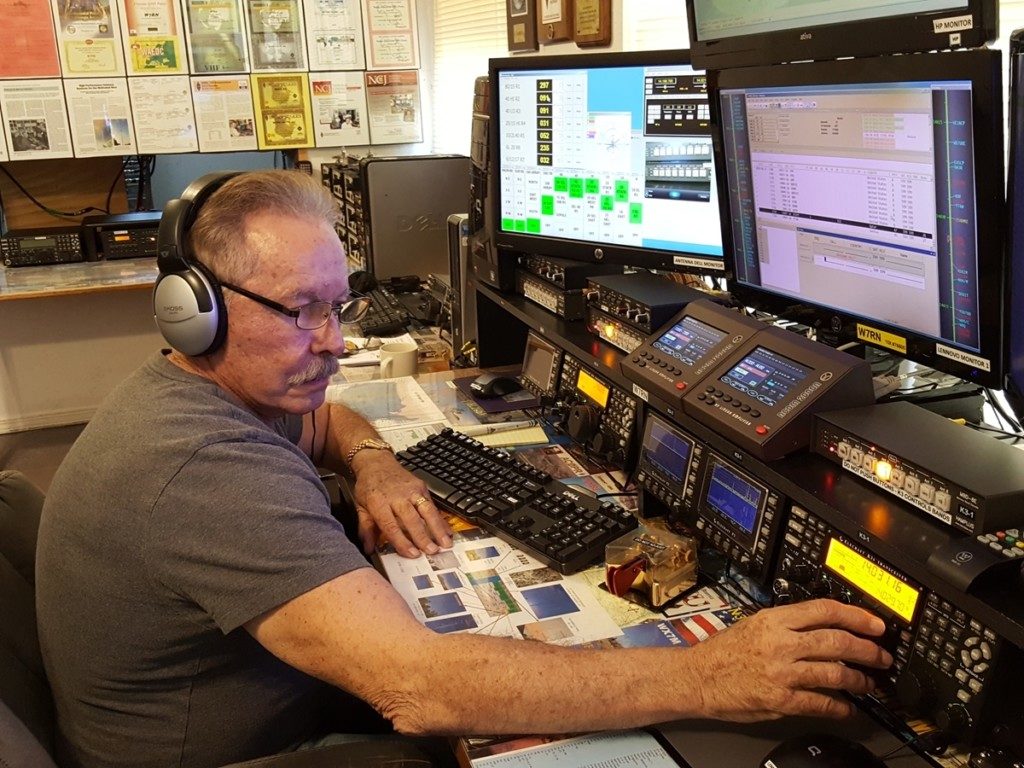 W5FU (SK) getting a feel for the station in 2018.
Grady passed from COVID 14 July, 2020