After five years of litigation with Storey County, the antenna farm is now at its maximum of 8 towers. There are currently 33 antennas in the system.
We have made two attempts to keep Optibeam OB3-80 3 element 80M yagis in the air. They have self destructed at 80MPH or less, well below their design specs. We will try one more time to rebuild them with US made aluminum. DO NOT BUY OPTIBEAM ANTENNAS!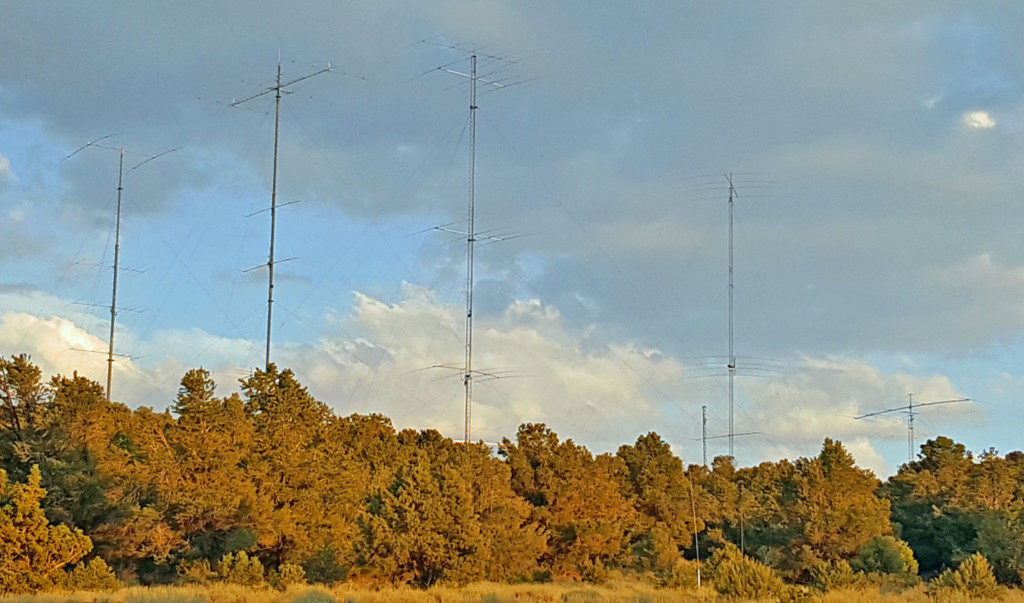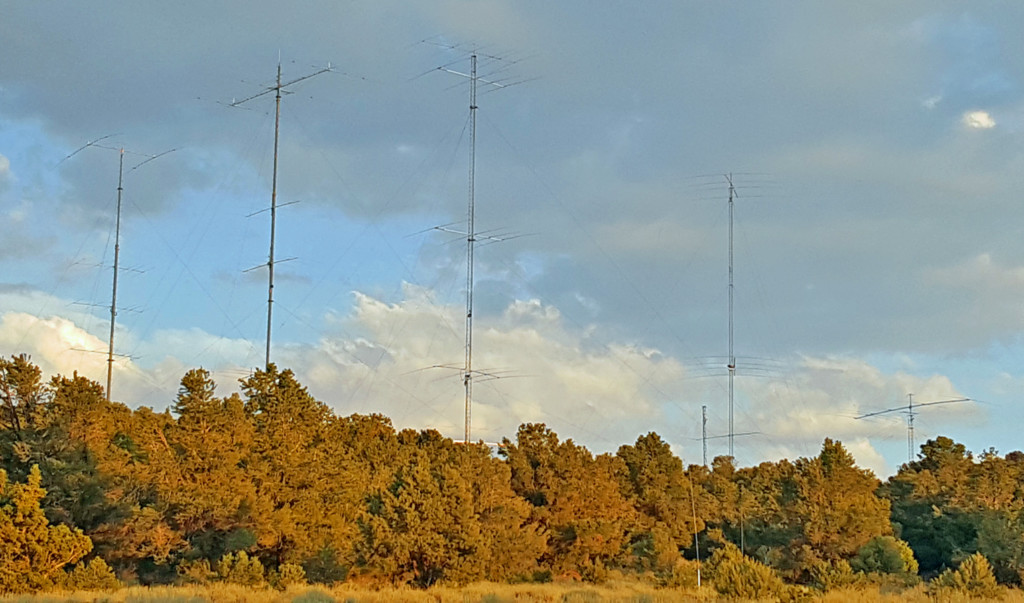 This photo shows all antennas in place.